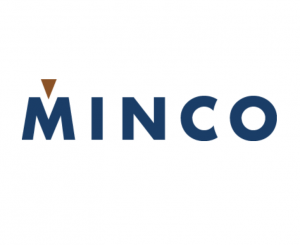 For more than 60 years, Minco Products has designed and manufactured heating, flex circuit, temperature sensing, and instrumentation solutions for some of the world's most demanding applications. We work closely with our customers to identify the best solution for their applications. This includes hundreds of off-the-shelf solutions to meet standard requirements, as well as custom solutions we create in collaboration with customer engineering teams around the world.
Minco products can address a specific design challenge or fully customize integrated solutions with Minco's proven product lines.
In volatile thermal environments — like deep outer space — you can't afford to have critical systems fail. It's in these cannot-fail situations where our proven design expertise shines through best. From powerful heaters designed to prevent satellites from freezing billions of miles from Earth to precise temperature control in medical devices, our team has the experience to bring your design ideas to life. Minco flexible heaters can introduce new design versatility to creatively solve a variety of thermal management challenges — from more consistent environment stabilization to faster thermal cycling.
Minco's 60+ years of temperature sensor expertise means we've just about seen it all – and we offer a wide range of standard parts for fast delivery in addition to engineered custom parts for any application.  Our temperature sensors deliver reliable, accurate, repeatable and cost-effective temperature measurement across a wide variety of highly specialized uses in a variety of markets including medical, aerospace, power generation, industrial, commercial and more.
You're looking to remove as much weight and cost as possible from your designs — while improving performance in the field. You probably love that challenge. So do we. That's why Minco invests heavily in rigid flex circuit technologies — and has gone through rigorous testing to ensure the highest possible reliability and repeatability in our processes.
Minco specializes in standard and custom control, monitor, indication, and transmitter instruments designed to deliver accurate and reliable signals across many thermal and sensing applications.
Industrial Equipment  Company
P.O. Box 14790, Houston, 77221-4790, US
Copyright © Industrial Equipment Company